Koude douche
13 maart 2020
Kickstart je dag en begin met een koude douche!
Het koude water geeft je lijf een korte boost. Je hartslag en bloeddruk gaan even omhoog, alsof je een kort sprintje trekt. Het is een acuut stressmoment en daarna ga je weer terug naar een ontspannen modus. Dit is gezond, omdat je zenuwstelsel even kort geactiveerd wordt.
Ik voel me zelf energiek na een koude douche, alsof ik al een eerste kop koffie heb gehad. Het geeft het begin van mijn dag een boost.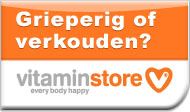 andere voordelen van koud douchen
Stimuleert je immuunsysteem
Wanneer je koud doucht, dan reageert je lichaam door op te warmen. Dit is een natuurlijke reactie om ervoor te zorgen dat je lichaamstemperatuur op peil blijft. Dit zorgt er weer voor dat je immuunsysteem geprikkeld wordt. Je lichaam reageert hier namelijk op, door meer witte bloedcellen aan te maken. Witte bloedcellen gaan infecties en virussen te lijf om je te beschermen tegen griep en verkoudheid.
Gewrichtspijnen verlichten
Het lymfesysteem in het lichaam van de mens, helpt bij het ontdoen van afvalstoffen uit de cellen van het lichaam en beschermt je tegen ziektes. Echter, er ontstaat pas beweging in de lymfevaten op het moment dat de spieren zich samentrekken. Een koude douche zorgt ervoor dat de spieren zich samentrekken en dus voor meer beweging in de lymfevaten. Dit kan onder andere gewrichtspijn voorkomen en eventueel bestrijden.
Maakt je stressbestendiger
Men beweert ook dat een koude douche helpt tegen stress. Een verhoogde bloedcirculatie, samen met een daling in urinezuur en verhoging van glutathion, zouden hiervoor zorgen. Er treedt ook gewenning op aan oxidatieve stress, waardoor je meer bestendig wordt tegen allerlei negatieve of stressvolle ervaringen die je dagelijks meemaakt.
Goed voor huid en haar
Wanneer je een koude douche neemt dan trekken je huidporiën en haarschubben tijdelijk samen als reactie op het koude water. Het gevolg is dat je huid minder uitdroogt. Omdat de huideigen oliën niet gestript worden door het warme water, krijg je een bepaalde glans over je huid en haar.
Verlaagt de kans op depressie
Door te douchen op een temperatuur van maximaal 20 graden kan de kans op een depressie verminderen. Onderzoekers denken dat de hersenen door de koude sensoren in de huid, veel elektrische signalen ontvangen. Dit alles stimuleert je brein tot de aanmaak van noradrenaline, een hormoon dat depressie zou tegengaan. Ook wordt er meer endorfine in het bloed gemeten, doordat het sympathische zenuwstelsel geactiveerd wordt. Endorfines kunnen zorgen voor fijne gevoelens.
Stimuleert je metabolisme
Ons vet bestaat uit 2 soorten vet; te weten wit en bruin vet. Als je een koude douche neemt, dan reageert je lichaam door zich op te warmen. Hiervoor wordt het metabolisme gestimuleerd. Het metabolisme zou het bruin vet als brandstof gebruiken om je lichaamstemperatuur op peil te houden. Let wel; een koude douche alleen is niet genoeg. Thuis moet de thermostaat iets lager en je moet je minder dik aankleden wanneer je naar buiten gaat.
Bevordert het spierherstel
Het koud afdouchen of door wisselbaden te nemen zou spierpijn als gevolg van een grote inspanning kunnen verminderen. Door de koude douche verlaagt de temperatuur van de huid en de spieren. Dat leidt tot een vernauwing van je bloedvaten en daardoor voel je minder pijn en slinken eventuele zwellingen. Als je onder een koude douche stapt en de bloedvaten zich vernauwen, zal het bloed wegtrekken en daardoor zouden overtollig melkzuur en andere afvalstoffen versneld worden afgevoerd. Echter, hier is geen wetenschappelijk bewijs voor.
Verhoogde vruchtbaarheid bij mannen
De reden dat de testikels zich buiten het lichaam bevinden is omdat ze een lagere temperatuur bezitten dan de rest van het lichaam. Een warme douche betekent een hogere scrotum temperatuur waardoor de productie van zaadcellen vermindert. Koude douches leveren niet meer zaadcellen op, maar ze vormen geen bedreiging voor het sperma zoals het verhogen van temperatuur van de scrotum door een warme douche. Het kan dus de vruchtbaarheid verhogen.
Een koude douche is max 20 graden. Laten we dit eens 30 dagen proberen en kijken of dit een aanpassing gaat zijn die we gaan blijven doen. Wie doet er mee??